THE fabric store in Wiesbaden / Mainz-Kastel
In our fabric store in Wiesbaden / Mainz-Kastel we offer you a wide selection of beautiful fabrics for creative sewing ideas. Take advantage of our expert advice, a wide range of high quality fabrics and the opportunity to take sewing classes!!!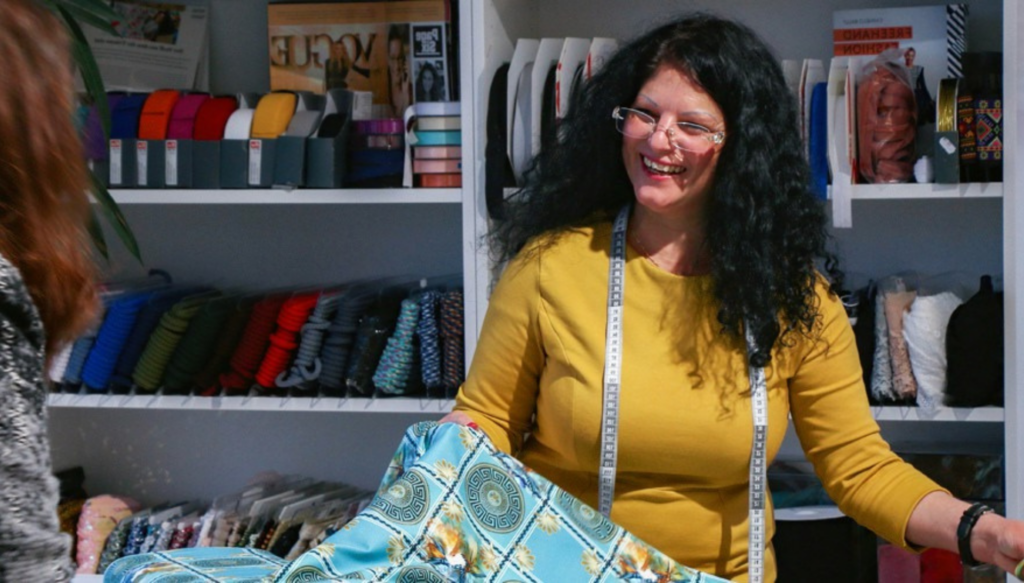 Visit us today! We are looking forward to you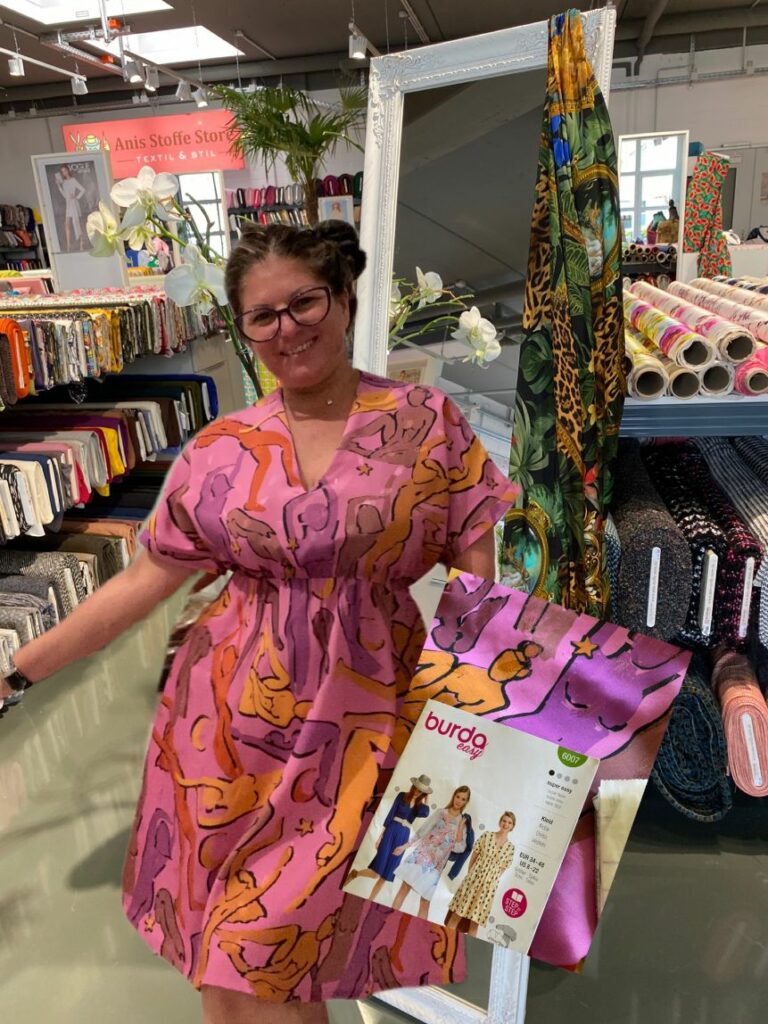 What makes this fabric store stand out?
As soon as you enter the fabric store, you realize that you've reached your destination. The assortment of modern, high-quality fabrics has been lovingly compiled and offers endless inspiration for new ideas. Are you looking for something specific? Of course we will help you in our fabric store in Wiesbaden / Mainz-Kastel to realize your ideas and to find the right fabric. In the novelties section we offer interesting newcomers. Here you will find trendy colors and designs. The assortment of my fabric store includes fabrics for fans of medieval costumes and cosplay, but also high-quality organic goods. You will literally feel the difference. Take advantage of the expert advice in our fabric store and convince yourself of the great variety of fabrics of the best quality and sewing accessories.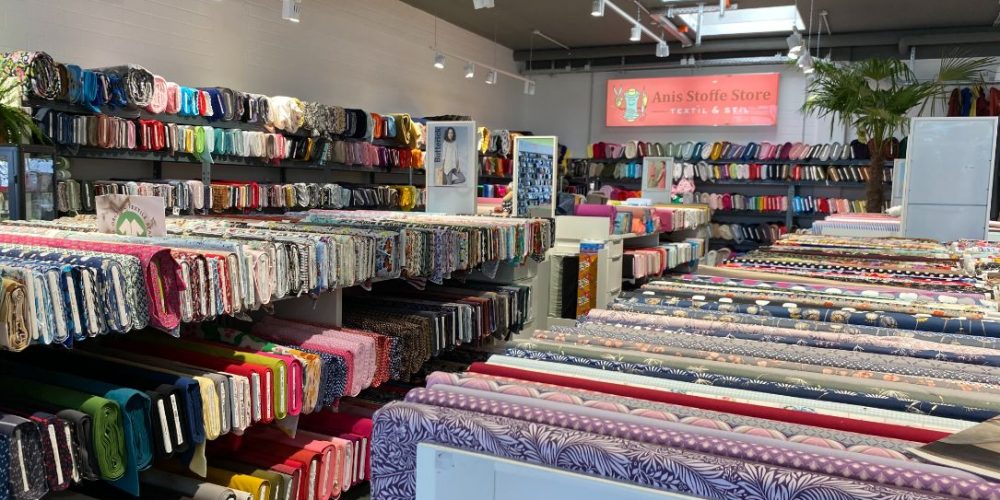 Buy fabrics online
Our fabric store in Wiesbaden offers a wide range of fabrics in different colors, patterns and materials, from cotton and silk to linen and velvet.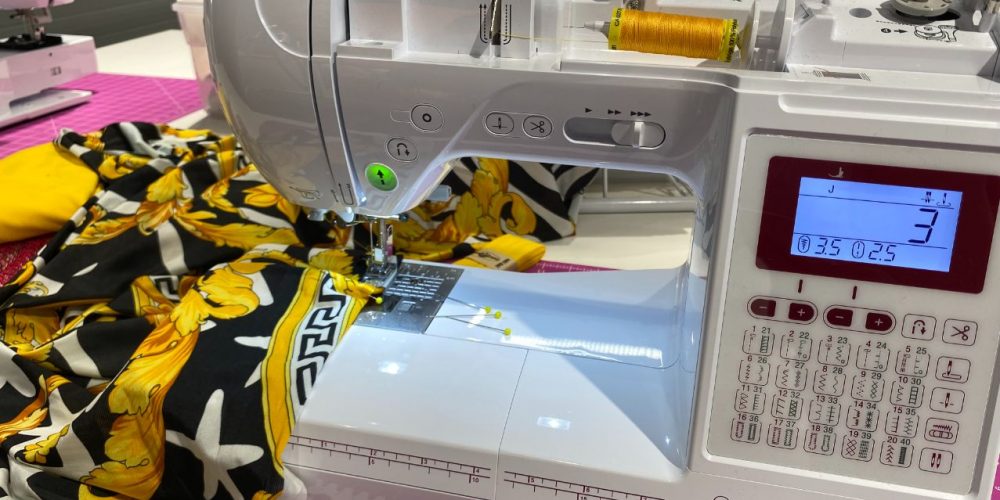 Buy sewing machines
Are you looking for a new sewing machine? Then you've come to the right place! We advise you and instruct you free of charge.
Heidrun Wanner
2022-10-31
Große Auswahl an Stoffen, besonders die italienischen Disignerstoffe haben es mir angetan. Sofortige, gute Beratung ohne aufdringlich zu sein, falls man erst einmal nur schauen will. Aber das Beste ist die Inhaberin selbst! Man muss sie kennenlernen! So herzlich und freundlich, voller Lebensfreude und da sie gerade Geburtstag hatte, wurden wir gleich zu Kaffee und Kuchen eingeladen.
I had a great time there. The owner was very welcome, she spoke very well English. The store is very clean and I find different fabrics with amazing designs. I will definitely will be back there. 👍
Habe erst vor kurzem mit Nähen angefangen, Ani und ihre Tochter haben mich nicht nur super gut bei dem Auswahl vom Stoff beraten, sondern auch noch erklärt wie ich richtig nach dem Schnittmuster nähe, wie ich Maßen nehme und welche Änderungen an dem Schnittmuster ich vornehmen kann.
Silke Bachmann
2022-07-30
Super lieben Dank für die tolle Beratung und die Geduld und tolle Gespräche mit vielen Infos! Schön das ich Euch gefunden habe, werde viel öfters jetzt kommen! Danke Danke Danke ♥️♥️♥️ Es hat mir viel Freude bereitet 🥰
Absolutely lovely family owned store, extremely helpful and friendly. Even talked me out of expensive things I didn't need, as I beginner I really appreciated the amazing help! Will definitely be coming for all my future sewing and embroidery needs!
Lisa Schleifenbaum
2022-03-26
Tolle Auswahl an Stoffen in allen verschiedenen Farben und Mustern. Für jeden Geldbeutel was dabei. Ani ist herzlich und eine große Hilfe bei der Suche!
Ein netter Laden mit freundlichem, fachkundigem Personal und großem Sortiment. Kartenzahlung ist auch kein Problem.
You want to do a sewing class?
Sewing courses for beginners and advanced sewing.